Products for Movement Safety
Emergency Shock Absorbers series MAGNUM SCS 33-45 -64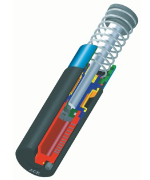 These shock absorbers  are interchangeable with the standard MAGNUM, difference concerns that the inner tube is designed according to application. In reduced dimensions, you can absorb up to three times the energy of the standard product. Each application is supported by calculation and, on request, by  specific simulations curves where according to mass value, impact velocity and reaction force, you can simulate the behavior of the shock absorber.
Emergency Shock Absorbers heavy series SDH 38-50-63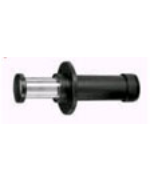 Thanks to an internal accumulator  and a pressure chamber, these shock absorbers work with stroke up to 1200mm. Inner tube  is designed according to application details: custom solutions can be realized on request.
These range of shock absorbers is particularly suited for automatic warehouses. conveyor equipment, rides and  other special machines where it low deceleration and soft damping are requested.
Emergency Shock Absorbers heavy series SDP 63-80-100-120-160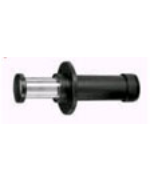 Unlike SDH shock absorbers , this series allows to absorb  much more energy. The high return force allows mass return in the initial position. On  request special models with low return force.
Download the Emergency Shock  PDF documentation: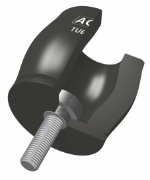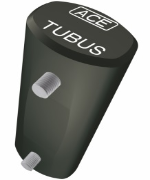 These dampers are new components made in  special Co-Polyester Elastomer with high damping characteristics. They are supplied in different forms depending on the profile of damping required and, thanks to a screw, are easily installed. The particular material, and  its elasticity ,allow to absorb  high energy and  are ideal for emergency applications, offering an economical solution where a full energy absorption is not required.
Download the TUBUS PDF documentation: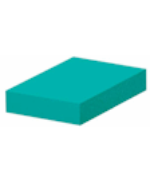 SLAB damping plates guarantee a good absorption capacity on a large working surface. Available in three different densities and thicknesses of 12 and 25mm. Ideal in all those applications requiring a small space, cost and where  a precise mechanical stop and a 'total energy consumption is not necessary.
Download the Slab Plate PDF documentation:
Clamping elements for Linear Guides series Locked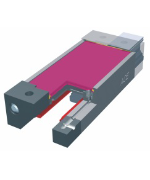 The locking elements ACE are installed on the pads of the most common sliding guides. When connected to a pneumatic network, allow the movement of the pad; while, in absence of air, guarantee a locked and rigid system position.
Available for rail  sizes  from 15mm up to 65mm. Also available for locks on piston rods and shafts up to a diameter of 340mm; locking torque up to 4680Nm.
Download the Locked  PDF documentation: